Relax & Lounge At The Pool

Relax and lounge by our stunning and secluded Olympic-size swimming pool while soaking up the Florida sunshine. 
Enjoy a soft, plush towel while resting at water's edge and revitalizing yourself with a cold drink. Even the youngest members have their own pool to play and splash.The pool is open to all members throughout the week and is a great getaway after a round of golf or tennis match.In addition, our new grill room including a full kitchen has opened on the ground level of our clubhouse which services members at the pool, tennis players after their match or golfers who take a break at the 9
th
 hole.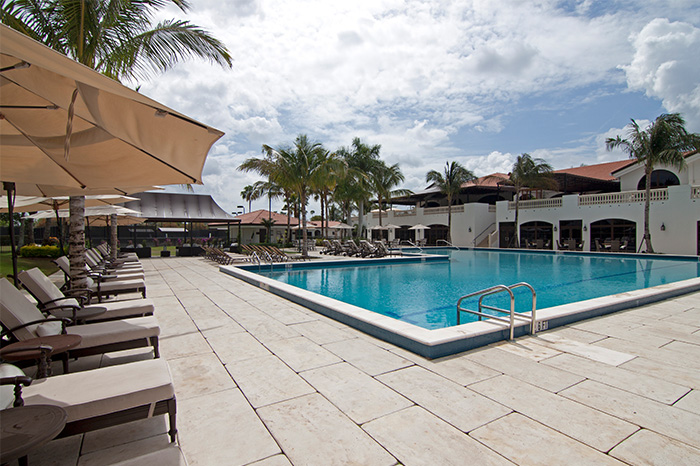 Our Children's Playroom invites the younger set to enjoy their own play space within the Clubhouse. The room opens to a fenced synthetic grass playground, complete with a heated wading pool and play set. Adult attendants are on hand for parents who want to dine, play golf or tennis, or relax by the pool. Upon request, supervision is available on select days and nights of the week.